Website security (ideally server-side) is so important. Everyone is investing more and more in web design/development and digital marketing, yet protecting our asset is often such an afterthought, and this can be disastrous.
I met with a potential client this morning, whilst investigating their website and organic search traffic before the meeting I came across an old friend of mine – The Japanese Keyword Hack 🤦🏻‍♂️.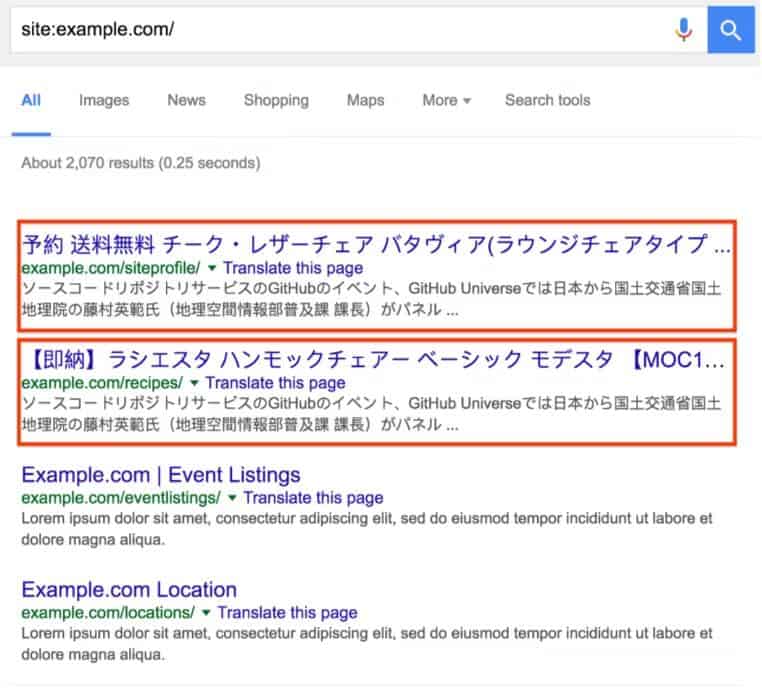 This hack can be a real pain, it can flood your site with extra spam pages that Google indexes, it can redirect site users to spammy websites, it can hurt your backlink profile, it can distort your analytics and traffic data and ultimately harm your organic visibility.
Normally, a simple site search in Google will reveal the issue – type 'site:yourwebsite.com' as a Google search and you should see all the pages Google has indexed for your website.
Either on the first page or the first few pages of Google's results, you will start to see results in Japanese (if you have this hack).
Fixing this hack isn't always simple and there is a lot of detailed documentation on it, here's some from Google.
I hope you never have to deal with it – so pay attention to your website security TODAY!